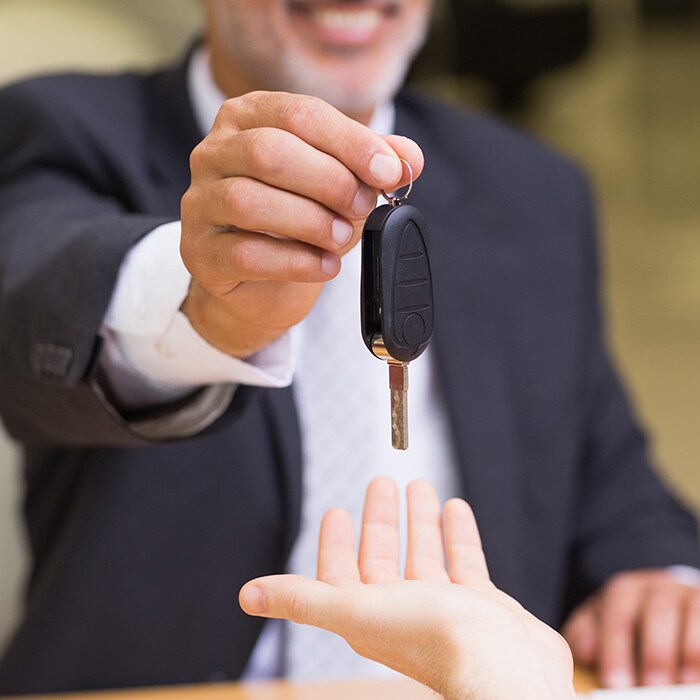 ​
Buying a new car can be stressful. Finding the right car is only the first step and what comes next can be confusing, complicated, and taxing.
After you've researched for hours online, spoken to our sales representatives, and come in for a test drive, it's time to think about financing. Now you must decide whether to buy, lease, or seek a loan. If you have low credit, you might even be afraid that you won't get approved. Let us ease your mind: Glassford Chrysler offers a variety of financing options made to fit every credit situation. To make the process easier, you can expect:
Time Saving: To cut down on the time you have to spend working out your deal in our office, we have set up a straightforward finance application that you can complete before you even come to see us.


Trade-In Options: If you're thinking about selling your current car to fund your next one, skip the hassle of negotiating on price and have your car appraised through the trusted Canadian Black Book trade-in estimator. Simply fill in basic information on the make, age, and condition of your vehicle and we will confirm its trade-in value.


Credit Rebuild Program: If you are afraid you won't qualify for financing help on your next vehicle because of low or no credit, we will introduce you to our credit specialist, Bruce Munds. Bruce will walk you through our credit rebuild program which will work long term to raise your credit score and lower your interest rate. At the end of your auto loan you may qualify for a better rate and can loan your next vehicle through more affordable payments.
How Can You Get Started?
If you've already picked out the car and you're antsy to get going, why wait any longer? Call our dealership today and set up an appointment with our finance department. If you're near London or Brantford we encourage you to visit our dealership to see our inventory in person or speak with an expert.